고객이 원하는 사용 조건 및 환경을 적용한 제품의 예측 수명 및 신뢰성 정보를 제공 합니다.
압력,온도,사용 가스 및 동작 횟수 대비 최적의 소재 및 제조 방식을 적용 또는 모의 실험 함 으로서
보다 가시적이고 안정적인 정보를 획득 합니다.

신뢰성 서비스의 최종 목적은 당사 고객이 생산 하는 제품 양산의 속도, 제품의 품질,
제품의 생산 안정성에 기여 하는 것이며 이미 다양하고 많은 적용 사례와 테스트 데이터를
보유 하고 있습니다.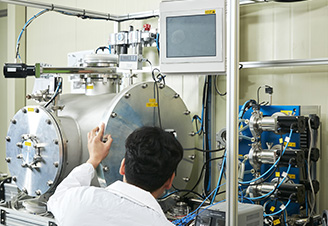 고 진공 밸브의 수명에 있어 일반적인 환경을
적용한 테스트로는 충분한 신뢰성 확보가 불가 합니다.

당사의 Life Cycle Test 방식은 역압 (Negative pressure)과
정압 (Positive pressure)을 제품에 교차 적용하여
인위적 가혹한 환경을 조성 및 품질과 성능을 검증 합니다.

동시에 복 수 제품을 Testing 하여 신뢰성의 수준을 더욱 증대 시킵니다.

Magnetic fluid Data
Magnetic fluid [MSDS]
Lip seal type
Catalogue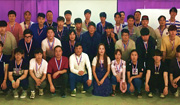 We are always looking forward to applications from excellent candidates.
Will you join us?
Find Our Agent

If you'd like further information, please contact our agent who will assist communication with us. In the event you have trouble connecting with our agent, please reach out directly to us.
H.q & Agent exact location:
View our location Map
Quick Links
OFFICE LOCATIONS

I-SAN Corporation located in
Siheung-si,Gyeonggi-do Korea.
Head quarter and manufacturing are
in same place.

> View more

COMPANY HISTORY

I-SAN Corporation was founded in
1997 By ick su Han in incheon.
Now, we are manufacturer of vacuum
components.

> View more