Our technicians are experts in research and technology of vacuum products. We offer...

View more

Our selected method for manufacturing welded bellows both produces and 100%...

View more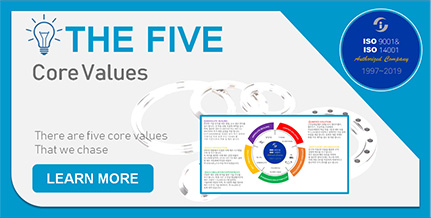 Our circular gate valves are optimally designed for high-temperature, high-vacuum environments.
We offer regular bonnet O-ring seals with options to choose from metal seals (C1100 Copper), which promise a range of research development possibilities.
To minimize particle generation and maximize lifespan particular to each product, our method of shaft sealing for the circular gate valves we manufacture applies only as edge welded bellows. We guarantee the highest quality by minimizing interior exposure during processing to prevent outgassing, applying the back bead welding method and interior cleaning. We also install pilot check valves as a default measure to prevent leakage due to unexpected interruption in air supply.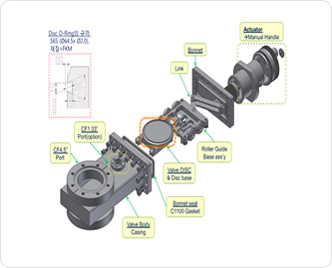 CRN. 458-86-00940 / Representative. Ick Su Han / Adress. 49, 70 beon-gil ,Mayu-ro, siheung-si, Kyunggi-do, Korea / T.82-31-498-4360 / F.82-31-498-4364