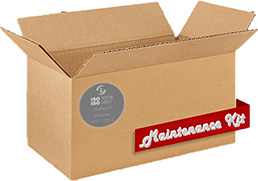 For all of the products we create, we offer maintenance service and promise performance
and life span comparable to new identical or similar products.
We also support problem analysis, confirm predicted cause and offer other solutions.

Please be advised to follow the manual and safety precautions in case of part exchanges.
For matters related to maintenance for highvacuum valves and other products,
please contact us directly.
Note: Our company is not responsible for any accidents or problems that arise in the process of maintenance. in the process of maintenance.
Principle of repairs

Remove all Contaminants

Replace all Elastomers

Existing applied parts and Materials apply the same

All lubricant removal and Repainting

Compliance with all bellows new Replacement principle

Downloads
Maintenance Kit List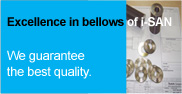 Find Our Agent

If you'd like further information, please contact our agent who will assist communication with us. In the event you have trouble connecting with our agent, please reach out directly to us.
H.q & Agent exact location:
View our location Map
Quick Links
OFFICE LOCATIONS

I-SAN Corporation located in
Siheung-si,Gyeonggi-do Korea.
Head quarter and manufacturing are
in same place.

> View more

COMPANY HISTORY

I-SAN Corporation was founded in
1997 By ick su Han in incheon.
Now, we are manufacturer of vacuum
components.

> View more